Cotswolds, England 2010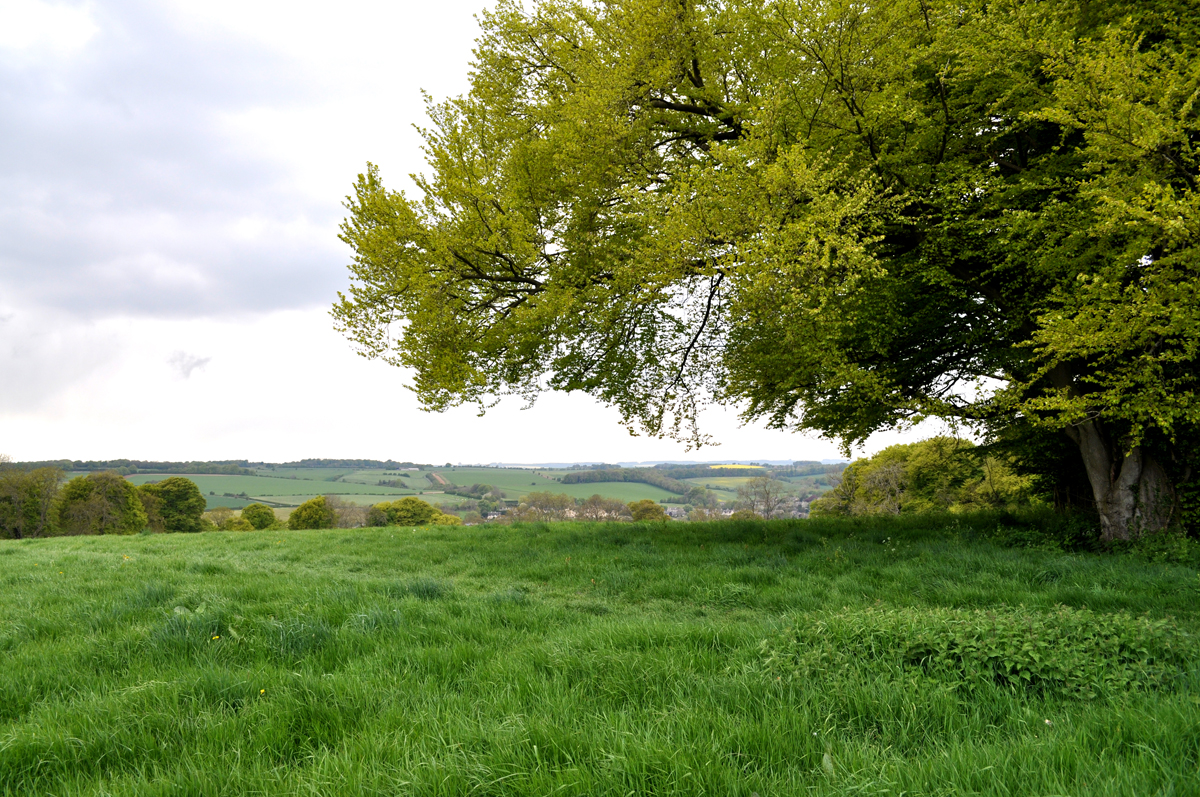 Lush pasture and ancient tree above Donnington, Cotswolds, England, UK

(Click any image to see it full size.)

Neither rain nor snow nor Icelandic volcanic ash nor British Airways rotating strikes could stay us ramblers from our appointment in the Cotswolds. We took advantage of a drop in the pound and got in before Heathrow landing fees go up (another) 25 pounds this fall - to take and exhilarating multi-part vacation, beginning with a week's walk through a couple of dozen towns, villages, hamlets and typographical errors in the Cotswolds. Our bags were taken to the next bed and breakfast for us each day, often by the b&b owner, so "all" we had to do was walk ten or 13 miles to catch up to them. The route was arranged for us by Contours, which not only co-ordinated the rooms and the deliveries, but sent us an exhaustive, tightly worded manual of instructions and directions, along with a huge ordnance map with our route highlighted. Normally, we wouldn't go near a tour company, preferring to get into our own trouble, as you know, but we absolutely could not have done without the remarkably thorough and efficient people at Contours. Even the b&b owners appreciated them. Says something.
Leaving Blockley
(Best Scones of our trip!)
Rapeseed field
Field of Vetch in the woods
Look - Shrek!
It was walking through Middle Earth. We were very disappointed not to have encountered a Hobbit, or Robin Hood, or Shrek somewhere along the way. But it was easy to see where all the stories come from. The fields give way to woods, the woods to pastures, the pastures to valleys and escarpments - and all with paths that have been beaten into the ground for three thousand years. The paths precede private property, and so we walked through farmers' fields, estate gardens, back yards, churchyards and cemetaries. We had to climb over stiles, open gates (with an absolutely mind boggling variety of fasteners from the homemade to the triple redundant), traverse footbridges, kissing gates, and occasionally, step through a V set in a fence. The entire island is crisscrossed by these paths, which were the only way to get anywhere until the Romans showed up. And it was unique experience for a North American. Do this in the US, and you'd be shot five minutes inside the Virginia state line. Here, it's national pastime - and treasure.
| | | |
| --- | --- | --- |
| | | |
| Path near Bourton on Water | Path along Park Farm, Blockley | Weekend walkers heading into Chipping Campden |
Naturally, we went off season, so we had the paths and the b&bs pretty much to ourselves. But it was spring. The lilacs hadn't yet peaked, the flowers were bursting out in profusion, and the soft greens, reds and yellows of the trees gave the landscape a much gentler hue than the fiercely lush green of summer. Plus, it was easier to walk in low fifties (12 C) than it would be in high summer. Because as much as the hills look to be of the soft, rolling persuasion, a typical day saw us with a net altitude change of 1800 feet. So it was a daily eight hour workout. And we were forever applying and removing layers. The weather in the Midlands is a puzzle. It can be perfectly clear, and ten minutes later, black clouds have appeared - not move in, just suddenly appear - out of nowhere. They have saying here: If you don't like the weather, just wait five minutes. We can attest the accuracy of that folk wisdom.
| | | |
| --- | --- | --- |
| | | |
| Gridlock in Longborough | Now entering Turkdean. Mind the gap. | Congestion outside Sudeley |
We didn't encounter many people on the paths - except on the weekend - but we did meet a number of important sheep, cows, goats, rabbits, partridge and pheasant. The butterflies were co-operative from time to time, and of course the wildflowers, often nearly microscopic - at least to these eyes - were often very different from what we have at home. And trees. Great huge oaks, elms, beeches - hundreds of years old. Often, they were hollowed out, and hobbits and big enough for hobbits and elves to live comfortably in.
The pace was country. The lovely, languid pace and accent of the natives made me think we were living an Alan Bennett play. Breakfast was often at "half eight". We had to negotiate for 7:30 because we had some srious walking to do. It all fit together to make for a lovely experience.
| | | |
| --- | --- | --- |
| | | |
| Bourton On Water- upper left room | Northleach: Sherborne Arms Pub | Chipping Campden - Old Bakehouse - Nancy at window |
Thanks to Contours, we stayed a wide variety of places, from a room above a 400 year old pub in Northleach, to a 600 year old farmhouse (with ceiling beams under six feet) in Guiting Power, to a 600 year old town house in Chipping Campden, to a gloriously roomy and welcoming luxury estate in Stanton. (after our longest, hardest day. We made it by 7PM, and the our hosts, the Neilans, greeted us with a bottle of wine and a dinner reservation at the local.) And everywhere we went, we talked to the locals and visitors. I don't remember England being this open and this chatty, but conversation flowed as easily in restaurants as on the paths. There is a completely different mindset here. There was none of the bitter political divisions we see in the US. They just had their national elections the week before, and it resulted in a minority government and an unnatural coalition that looks set to fall apart as soon as it begins. But though the public has no faith in the outcome, there isn't the ugly militancy of the "Tea party" or the fundamentalist Republicans we see at home.
| | | |
| --- | --- | --- |
| | | |
| Thatched roof home, Broadway | Stone home, Clapton | Nancy Enrapetured as we reach Guiting Power |
After a more than solid week this, we took our winnings - it hadn't rained on us at all!- and headed over to Wales for a couple of days of R&R in The Village. Yes, that village. Be seeing you.
.